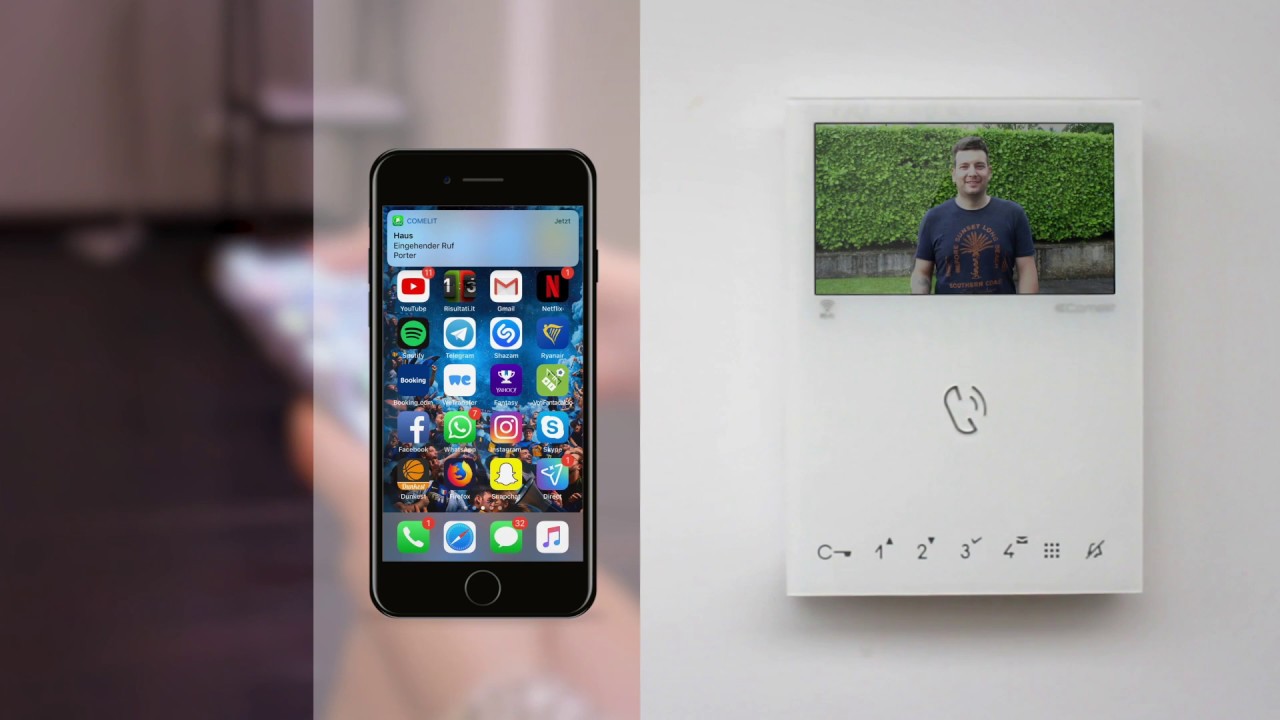 Nâng Cấp Hệ Thống Video Door Phone Có Dây Sang Không Dây "Comelit Mini Wifi Upgrade from Mini I Smart R Distribution".
MINI Wi-Fi is the revolutionary 2-wire door entry monitor from Comelit, the only product which offers the many advantages of Wi-Fi connectivity simply by replacing the door entry monitor and without changing anything else in your system.
Now you just need one look to open the gate!
It is freely available for Mini Handsfree Wi-Fi the brand new function of facial recognition settled up by Comelit!
An intuitive and useful way to manage the entrances of your home through the video entry system, making easy even the simplest daily gestures.